NICE has acquired several companies over the last few years. All of them are leaders in the contact center market, each with their own knowledge and unique products. These products and activities are now combined in a new product: NICE Uptivity. Uptivity offers small and medium-sized contact centers almost the same functionality as large, complex and expensive software suites offers to the larger contact centers. For example, Uptivity offers "Speech Analytics" from the well-known and award-winning engine from Nexidia (which supports many languages and is still adding new languages).
In the picture below you can see which companies are integrated by NICE and combined to NICE Uptivity.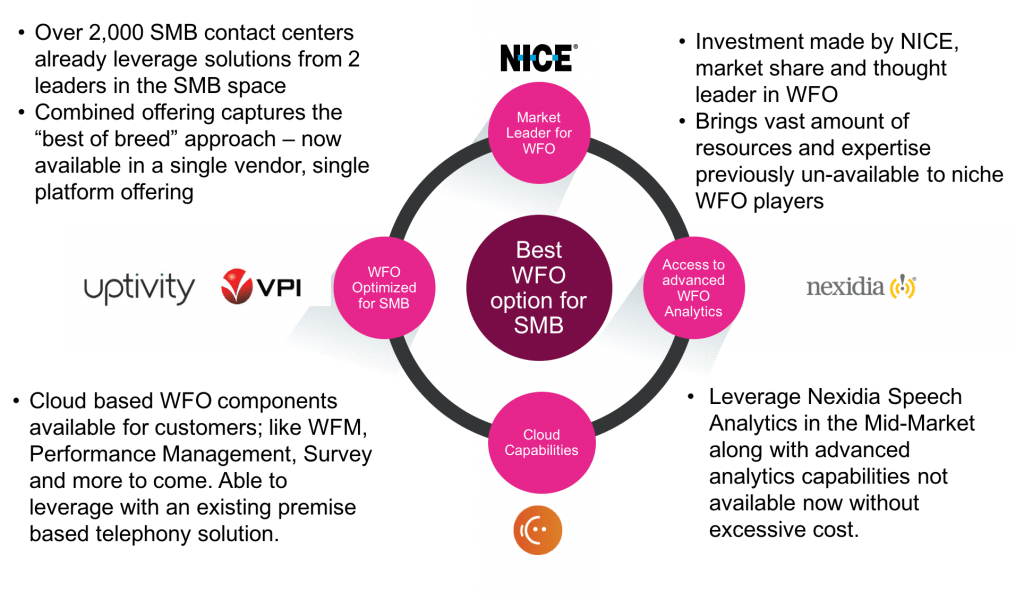 NICE has made sure that all of these separate modules communicate with each other and they now all have the same "Look & Feel". With single sign-on, you'll have access to all of the modules. When you enter new agents in the system you only have to do this once. All modules will use the same data for these (new) agents. So it really is 1 product with an intuitive user interface. It is easy to work with so your user will really love it.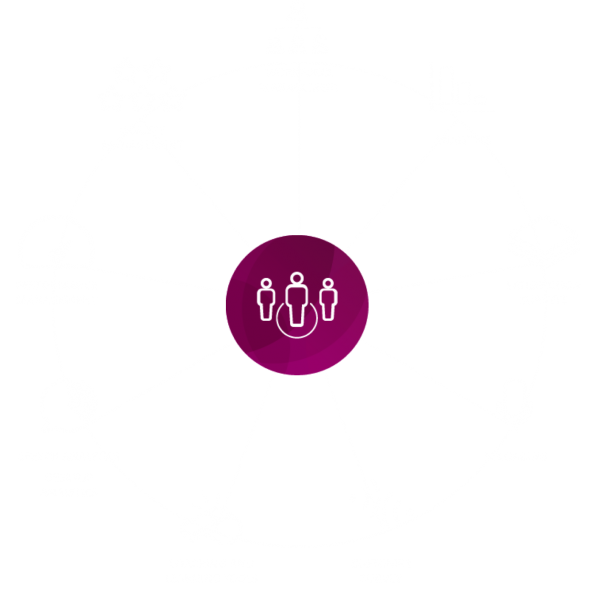 Interaction Recording & Quality Management
Integrated Interaction Management
PCI-compliant interaction recording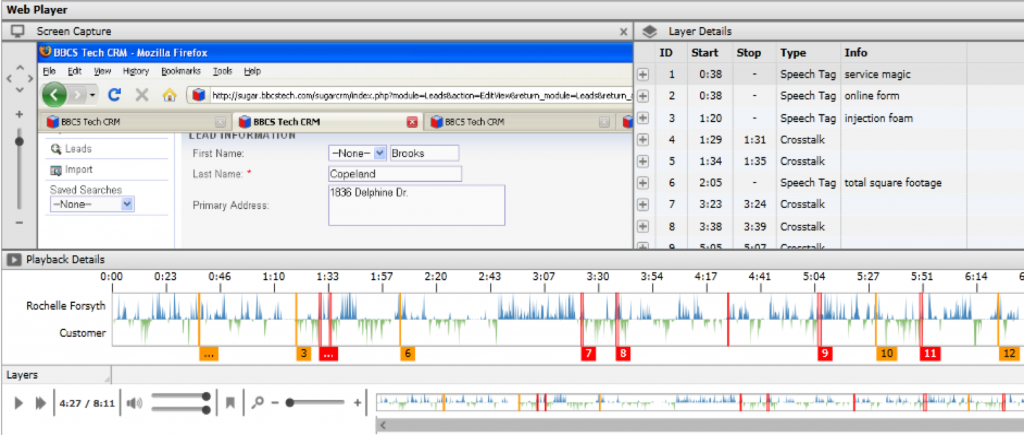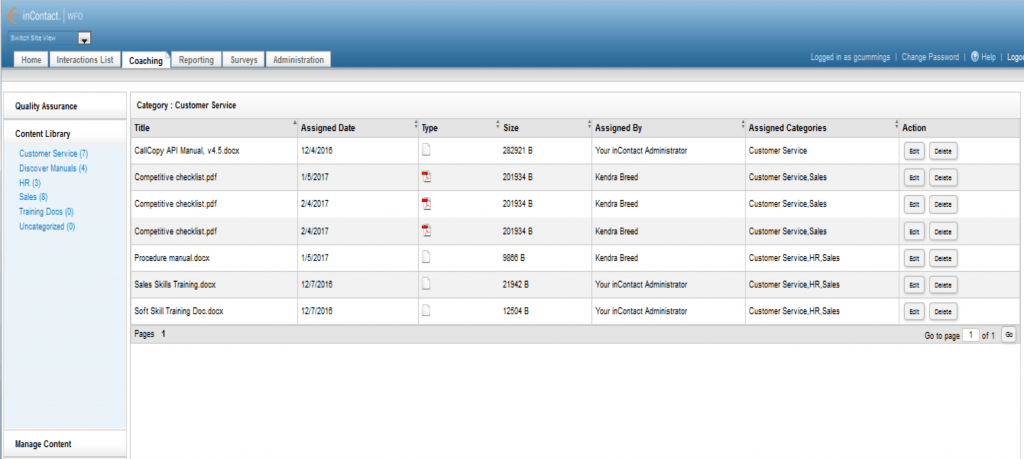 Robust Quality Management & Coaching
Optimizing Contact Centers for agents and supervisors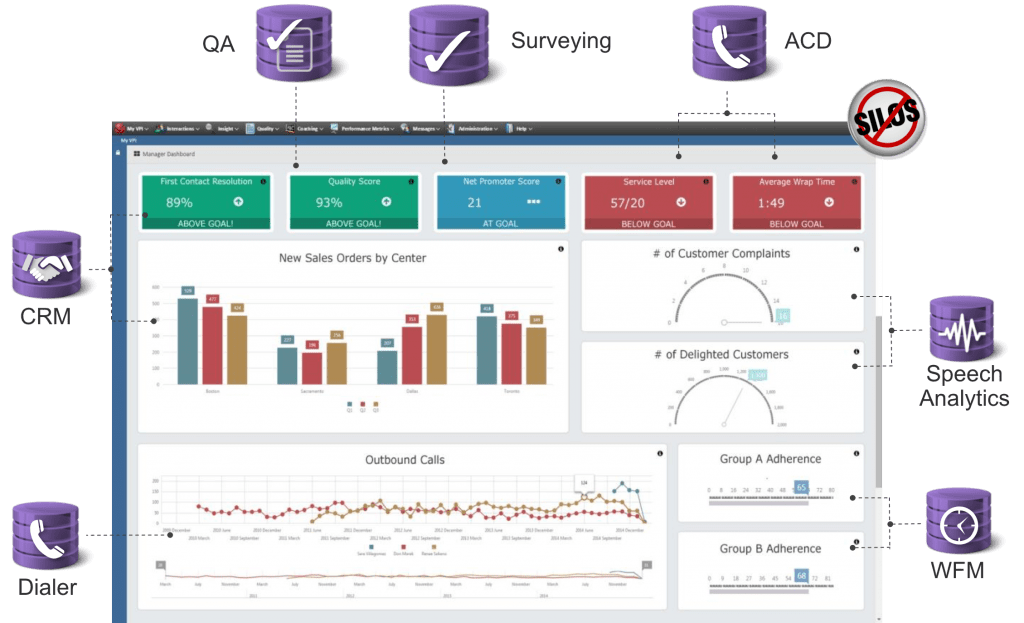 Agent & Supervisor desktop tickers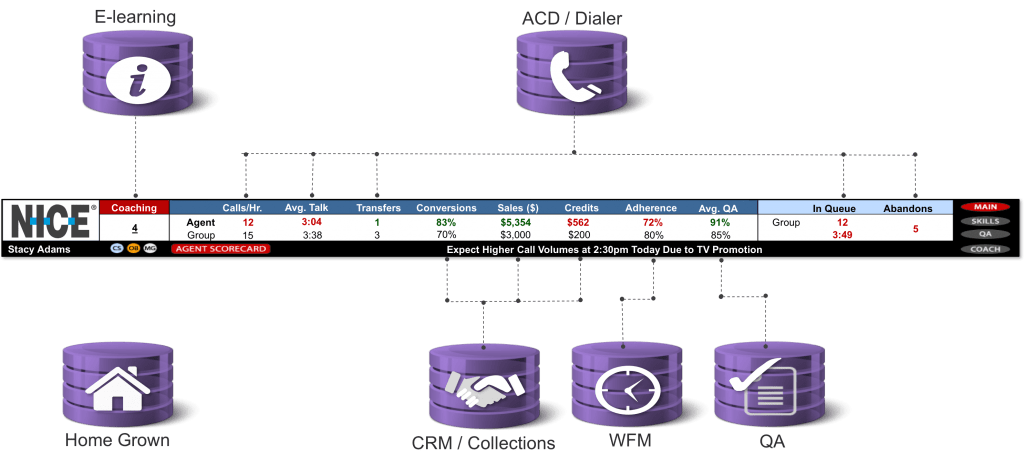 The modular build of Uptivity makes it easy to optimize this solution on the needs of your contact center. You can start small and add extra modules when your organization grows or simply only choose the modules your organization is still missing, the flexibility of NICE Uptiviy makes it possible. Another advantage is that software is low on resources so there is no need for the use of expensive hardware, it is even partially available in the cloud.
Below you'll find an overview of the available integrations, currently available. Every quarter new integrations will be added to this list. If you don't see the integration you are looking for contact our sales department, they will help you and can tell you if the integration you are looking for is already available or on the roadmap.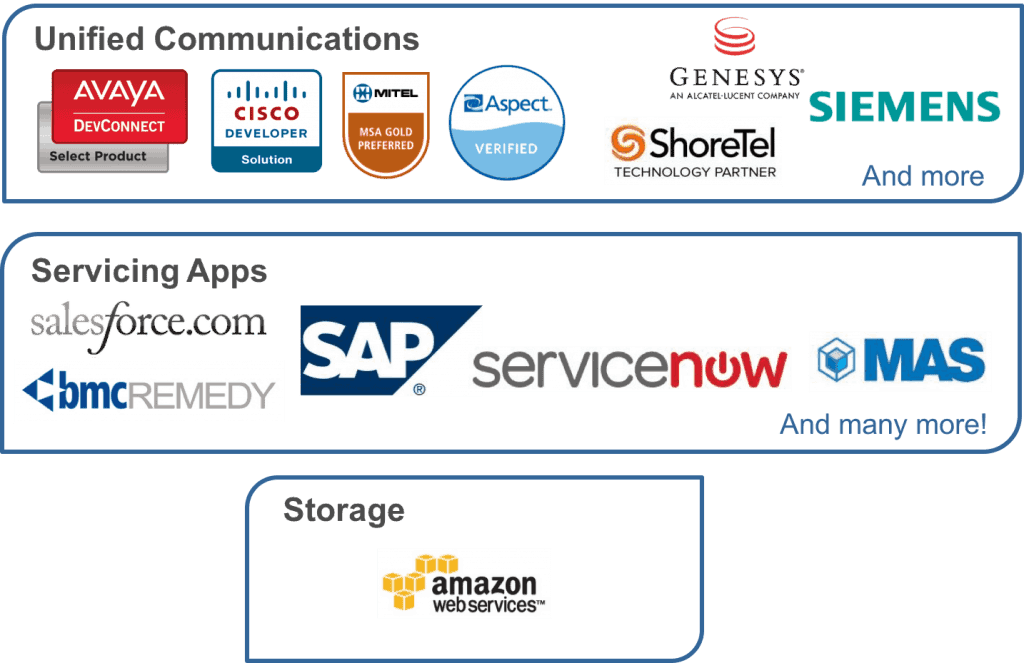 FILL IN THE FORM BELOW FOR MORE INFORMATION